The following sensors are all compatible with: Vauxhall Zafira Tourer C 2014-2018.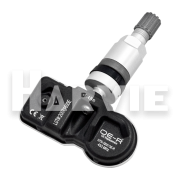 HHTS-A69BM-S025
OE-R Clamp-In Sensor S025
Aftermarket OE replacement sensor. Please note a scan tool is required to gather sensor information – including the Sensor ID wh... (more)
Service parts for the Schrader Gen Gamma Clamp-In style sensor: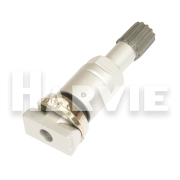 H6-235
Box Of 10 Replacement Clamp-In Valves for Schrader Gen Gamma
A box of 10 clamp-in valves, with each including: 1 Valve Stem, 1 Nut, 1 Rubber Grommet, 1 Plastic Washer, 1 Valve Cap and 1 Valve... (more)
You must be logged in to view relearn procedures.